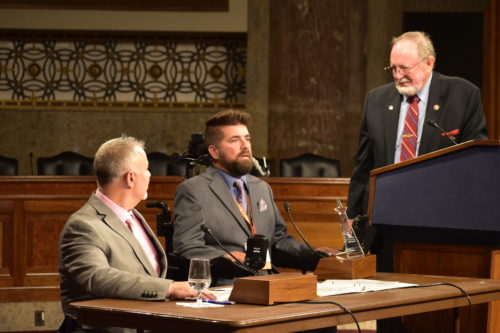 This is so very important, especially if you are a manual wheelchair user or a rehab professional. If we can't get this passed by year end, those critical components for your chair will not be paid for. The time to act is NOW! Critical components are those options that are not included in the price of the base chair as well as cushions and positioning backs.
There are two parts to this, each equally important to people who are using custom manual wheelchairs for their mobility.
H.R. 2293 and S.1223 will stop Medicare from applying Competitive Bid payment rates to critical components (accessories) of Complex Rehab Manual Wheelchairs and will permanently exempt Complex Rehab Wheelchair systems from the Medicare Competitive Bidding Program. Contact your Members of Congress today and ask them to cosponsor the bill and push for passage!
Complex Rehab Technology (CRT) needs to be separately recognized in order to improve and protect access for people who rely on this unique equipment for their medical and functional needs. H.R. 2408 was introduced in the House of Representatives to create a separate category within the existing Medicare program. Contact your Members of Congress today and ask them to cosponsor the bill and push for passage!
Don't be intimidated by the thought of contacting your member of Congress and your Representatives, after all they work for you. Click on the link, the template is there and all you have to do is to provide your name and contact information. I can't stress enough the importance of taking action.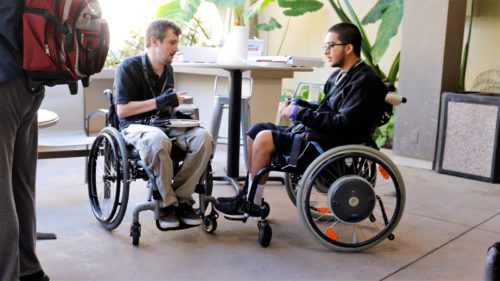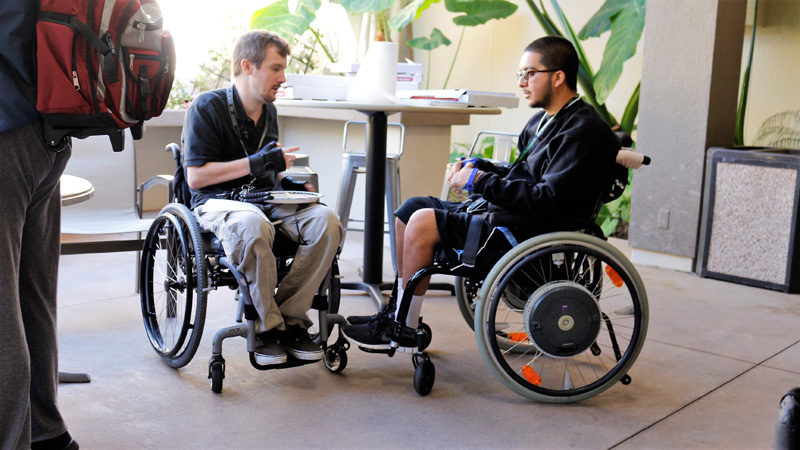 Our Peer Mentor program is off to a great start with thirteen trained and certified peer mentors. Lindsey Elliott, peer mentor trainer with the United Spinal Association, came out to San Diego to facilitate the full day training. The feedback we received was 100% positive and it was great to see so many people completely engaged.
I want to thank the Student Ability Success Center at San Diego State University for hosting our event. They were so accommodating throughout the planning process and the day of. Thanks also to Which Wich for the great sandwiches and box lunch.
We are making plans for a great Peer Mentor section on our website, one where you will be able to meet our peer mentors and watch an introductory video from each. If you are have need for peer mentor services, please click the button below..