They certainly are…legislation for Complex Rehabilitation Technology (CRT), which encompasses the critical components on your chair ie. anti tippers, pressure relieving cushions, positioning backs, and anything that is not considered standard on the chair, needs to be passed by year end otherwise we start the process all over again and it means another year where these components are not funded. It's simple really, contact your local representative or our two Senators to let them know that they need to co-sponsor House bill H.R. 2293 and and Senate bill s. 1223. The next few paragraphs are from NCART explaining where exactly they are at and the way in which you can help, the process takes less than a minute.
How To Help Get CRT Legislation Passed
CRT stakeholders continue to engage Members of Congress and committee staff asking for their help in getting H.R. 2293 / S. 1223 passed by year-end. Though it's a chaotic time at the Capitol, we do have control over the level of outreach and advocacy being done on behalf of CRT.

Our Congressional champions have told us that the best thing we can be doing as a community is continuing to raise awareness through securing additional cosponsors. This is a tangible way of showing leaders in Congress that this bill is still a priority. We need our collective voice to remain strong if we want to get our legislation passed.

If your Members haven't signed on yet this is an excellent time to reach out to them by visiting www.protectmymobility.org. Using the links on that site CRT advocates can send an email or make a phone call in less than five minutes to ask for support of this important legislation. If you've already made your requests to Congress, share the site with others so they can do the same!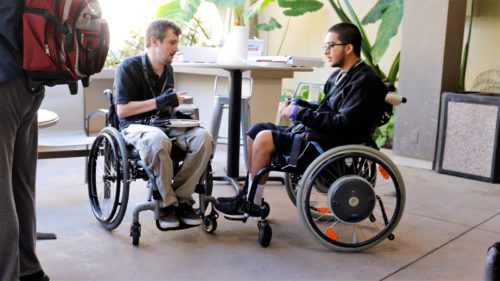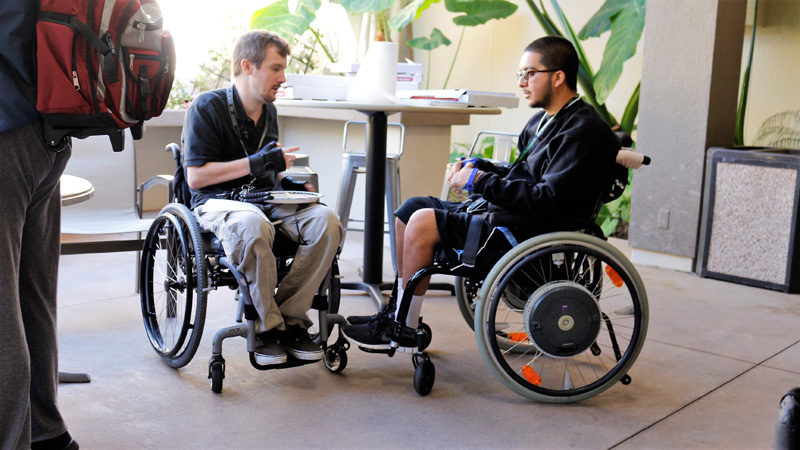 Our Peer Mentor program is off to a great start with thirteen trained and certified peer mentors. Lindsey Elliott, peer mentor trainer with the United Spinal Association, came out to San Diego to facilitate the full day training. The feedback we received was 100% positive and it was great to see so many people completely engaged.
I want to thank the Student Ability Success Center at San Diego State University for hosting our event. They were so accommodating throughout the planning process and the day of. Thanks also to Which Wich for the great sandwiches and box lunch.
We are making plans for a great Peer Mentor section on our website, one where you will be able to meet our peer mentors and watch an introductory video from each. If you are have need for peer mentor services, please click the button below..