A Chapter of United Spinal Association
Providing Pathways to Success Through Education and Employment for Those with SCI/D
Click the button or the Smile and select Spinal Network as your preferred charity. Amazon Smile is the charitable side of Amazon and they will donate a percentage of all purchases made by individuals and families, such as yourself, who have selected Spinal Network as their preferred charity. Thanks for supporting our efforts and Mission.
COVID-19: How Can We Help You
We are currently putting together a network of agencies and organizations to collaborate with. We also have a call network where you can call in if you are running out of medical supplies, food, or maybe you you just need the comfort of a conversation with someone during this time of concern.
Bill White 310-770-7503 (N. County Inland, Escondido to Mira Mesa)
Chelle Struve 619-316-3743 (N. County Coastal, Oceanside to Del Mar)
Jim Weber 619-851-8633 (E. County)
Dominick Taitano 619-289-0753 (Mission Valley to Del Mar)
Ania Flatau 831-224-0006 (Mission Valley to Del Mar)
Rick Hayden 951-775-2561 (Riverside & San Bernardino counties)
Find COVID-19 Resources under our Resources tab in the top menu bar
Want to support Spinal Network when you shop online? Set us as your favorite charity, then click to donate $1 when you checkout with @PayPal. It's easy:
Our Virtual 5K is Coming Soon - June 2021
The goal of our new Employment Program is to connect the person with a spinal cord injury or spinal diagnosis (SCI/D), who is looking for gainful employment, with an employer.
Step one will be for the disabled individual (SCI/D) to complete the Candidate Profile located on our website (see the link below). If the person needs help building a strong resume or role playing the interview, we can provide that service or connect you with a resource that can. The profile is then submitted and uploaded into a secure database. You must be a member of Spinal Network in order for your profile to be reviewed and submitted.
Step two will be employers registering with us to gain access to the secure database where they can search by category for all candidates that meet their criteria for employment. The employer will contact the candidate directly.
This is a valuable resource not only to the individual and the employer but also to other agencies and organizations. We will look to work with the colleges/universities in our area of service, primarily their Disabled Students Programs and Service (DSPS) department. Other resources can be found by clicking this link https://www.spinal-network.org/employment-programs-and-resources/
Spinal Network has partnered with SPINALpedia.com and WillingToWorkUSA.com to provide free one-on-one job mentoring, information about the Ticket to Work program, information about Medicaid buy-in programs, and access to employment benefits counseling to help persons with disabilities gain and maintain employment. Please fill out the survey by clicking on the button to the right to be matched with a free disability employment benefits mentor and counselor.
Spinal Network's mission is to support the employment and education of individuals with spinal cord injuries/diagnoses by providing the tools and community support to be successful in their work and personal lives.
Spinal Network is dedicated to providing pathways for success by connecting individuals that have a spinal cord injury/diagnosis with employment and/or educational resources necessary to achieve their individual goals.
Spinal Network is a 501(c)(3) nonprofit organization (47-2450275)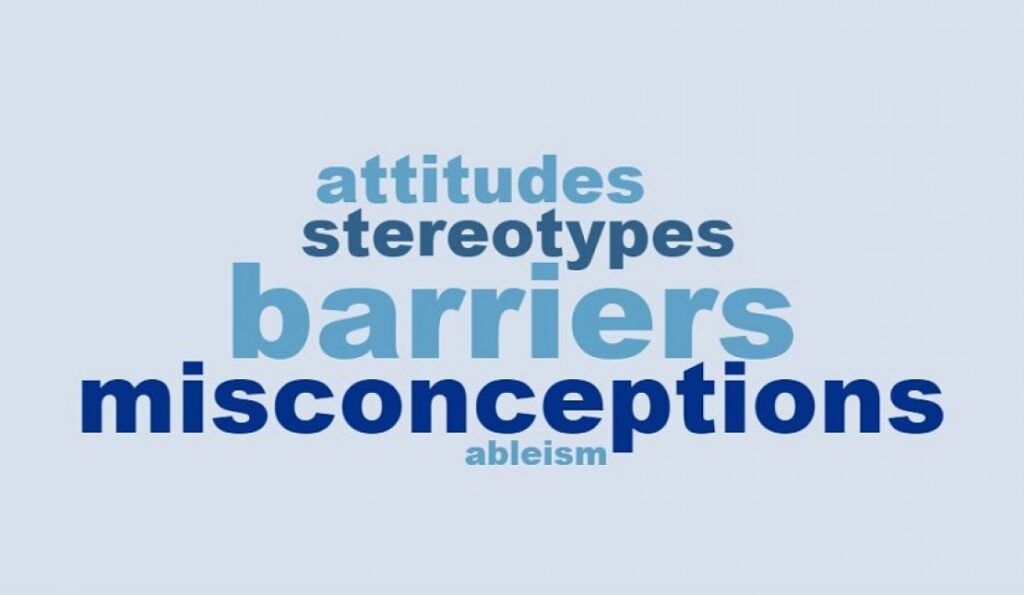 |
Ableism is discrimination and social prejudice against people with disabilities and/or people who are perceived to be disabled. Ableism characterizes persons who are defined by their disabilities as inferior to the non-disabled. Ableism refers to "discrimination in favor of able-bodied people," according to the Oxford English Dictionary. But the reality of ableism extends beyond literal discriminatory acts …
|
With unemployment at levels not seen since the Great Depression, the need for government benefits has grown from a stream into a flood. We are treated to daily pictures of food banks overwhelmed and unemployment offices incapable of keeping up. All this has made things even more difficult for those who are seeking federal, state …
|
ABLE accounts encourage and assist individuals with disabilities and their families in saving private funds to help maintain health, independence, and quality of life and provide secure funding for disability-related expenses. These accounts are tax-exempt and a qualified ABLE program established and maintained by a state, or by an agency of a state, pays for …

Cure Dextra™ proprietary attributes are intended to facilitate use, increase independence, and reduce risk of infections. A Support Band enables controlled use without the need to grip the device with two hands. Tip Advancing Technology moves the pre-lubricated catheter from the 1000 ml collection bag into the body without contact. Sterile intermittent catheterization is possible without the requirement to use gloves. A Gripper Arrow facilitates advancing the catheter with each forward stroke. The catheter does not retract on back strokes. Like all Cure Medical intermittent catheters, the Cure Dextra™ features polished eyelets for increased comfort and is made of quality materials  – not made with DEHP*/DINP, BPA or NR-Latex.
In addition to experiencing immediate benefits associated with using the Cure Dextra™, there is opportunity for promising, future benefits – because Cure Medical has made an unsurpassed, permanent Cure Commitment to donate ten percent of net income to medical research in pursuit of a cure for spinal cord injuries and central nervous system disorders.
Free samples of the Cure Dextra™ Closed System are available through most medical product suppliers or online at www.curemedical-dextra.com.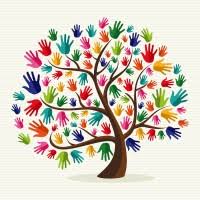 Is community important? With organizations like ours, building community is so important, otherwise we have no purpose. We have struggled a bit on how to go about doing this, so we ramped up the frequency of our newsletter, sending them monthly. We hold virtual Zoom meetings twice per month and collaborate with Sharp Rehabs Zoom meetings to provide more opportunities to safely gather with friends.
So, who makes up a community such as ours? Our community is made up of a diverse group of people from all walks of life. There are those of us with a SCI/D who use wheelchairs for mobility, our friends and family, physical therapists, occupational therapist, recreation therapist, social workers, rehab nurses and anyone who advocates on our behalf. That's quite a powerful group of advocates if I do say so.
What are the benefits of being part of a community such as ours? The most obvious to me is making new friends. Whether we're getting together for a Meet & Greet, an educational workshop or the Interabled Couples group, it's about friendship, socialization, building a support network and being a part of something bigger than ourselves. Another benefit; we always have a good time.
How can we grow our community? Word of mouth is the most powerful, people that come out and hang with us and have a good time will tell someone else and maybe they'll come check us out and have a good time too. The proverbial snowball. Our events draw people to us and so many times, those same people come to a Meet & Greet and before they know it, they're an integral part of this community.  It's certainly not lost on us that our friends who are rehab professionals, support us all of the time and every step of the way and we can't thank them enough. Well, we can, by continuing to build this community and providing great opportunities to learn about this new way of life. I want to finish off by saying that Spinal Network is not about exclusivity, it's about inclusivity. So come out and hang with us, we're a pretty fun crowd.
What Our Community Has To Say
Tim: "Spinal Network to me has been friendships. I have met some really fantastic people and together we have started some fun and helpful events. I'm looking forward to what we will do in the future."
Nadine: "I am so excited about Spinal Network, looking forward to using my God given talent of service in service to others. I especially want to mentor someone new to the Spinal injury world. I have met some wonderful people who are awesome to work with as well."
Warren: "Spinal - Network has given me a sense of self-worth, hope, and reaching new heights that I did not think possible a year ago. I am so blessed to be able to pass on my story and experience with others that need the same. Thank you Spinal-Network."
Jim: "I've met a lot of incredible people thru Spinal Network and I know I have a huge community of support and resources available to me under one organization.
Spinal Network is my go-to organisation to find resources and education on spinal cord injury related issues. 
Spinal Network also helped me realize my gift for helping others and I use it as a platform for advocacy and peer mentoring with my many years of knowledge and experience to support my peers in the SCI community."