A Chapter of United Spinal
Association
Let's build a world where inclusion is the norm, where education leads to employment, and where quality of life is elevated.  
Spinal Network's mission is to support the employment and education of individuals with spinal cord injuries/diagnoses by
providing the tools and community support to be successful in their work and personal lives.
Spinal Network is dedicated to providing pathways for success by connecting individuals that have a spinal cord injury/diagnosis
with employment and/or educational resources necessary to achieve their individual goals.
Spinal Network's Assistive Loan Closet
Spinal Network has been awarded a grant by the Christopher and Dana Reeve Foundation to launch an assistive loan closet in the San Diego county area. This is a much needed service that will impact the lives of our members who have a high level SCI or diagnosis. The trial loan period will be 60 - 90 days and will be monitored closely to determine whether the combination being trialed is maximizing function and independence. 
We're just three weeks away from the biggest day to give back in 2021....#Giving Tuesday. Last years #Giving Tuesday raised enough money which allowed us to expand the programs and resources offered. This year we increased our goal to have a greater impact on the paralysis community and the Spinal Network family. So save the dates for the two webinars, listen to our new podcast, if you are looking for a caregiver, try our new Caregiver Needed program, join with us on a Saturday Walk, Roll & Stroll, request a peer mentor if you would like or just hang out with us on one of our Monday Hang Out zoom groups. It's all there and waiting, if you have a need not listed in the newsletter or on our website, shoot me an email letting me know.
Please consider making a donation to support our efforts.
Webinar: Recruiting & Retaining Caregivers
Presenters: Rusty Krumm and Bill White
Rusty did not let a C5-C6 spinal cord injury at the age of 12 define who he is or who he could become. As a person new to using a wheelchair, Rusty became a voice for change. Rusty advocated for change in the public school system, disputed community accessibility issues, and successfully challenged Department of Rehabilitation's "most difficult to serve" policy. These early experiences are the foundation that motivates Rusty to advocate for the injustice and inequities within the disability community. Rusty received his B.A. in business administration and graduated with a M.S. in rehabilitation counseling from SDSU. Rusty has been a vocational specialist with the WorkAbility III program at SDCCD since 2003.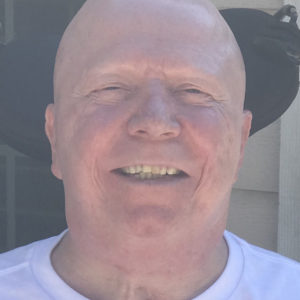 Bill White is the new kid on the block as a C4 quadriplegic, 5 years post injury. Since his injury Warren has greatly appreciated all of the help and mentoring from people within the spinal cord injury community, and he is truly devoted to giving back to that community. He feels truly blessed to be able to still live life to the fullest and he is excited to be a part of Spinal Network where he hopes he can mentor others in their recovery by sharing his experience mentally and physically. Bill has a very successful plan that he uses when recruiting caregivers.
November 23rd from 3pm - 4pm
You must register to attend, click the button below
Webinar: How Can an Able Account Help You Financially
Presenter: Rebecca Lyons, ABLEnow
Rebecca Lyons works in marketing and outreach for the ABLEnow program as a Senior Marketing Associate.  She has a B.A. and M.A. from the University of Denver in public communications. Rebecca has been helping educate individuals with disabilities about the importance of saving in the tax advantaged ABLEnow program since it's inception in 2016.  ABLEnow is the largest independent ABLE program in the country and allows eligible individuals the opportunity to save without jeopardizing certain means tested benefits. Rebecca regularly speaks to disability groups nationwide to share information about the ABLE Act and ABLEnow.
November 29th from 12pm - 1pm
You must register to attend, click the button below
Spinal Network Series Podcast
MCAP (Mobility Community Access Partners)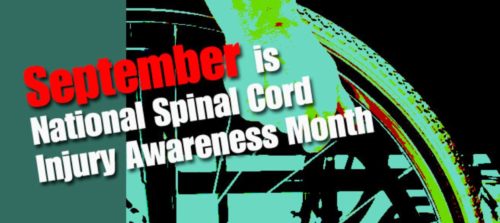 After a spinal cord injury, nerves above the level of injury keep working normally. At the level of injury, messages may be blocked from being transmitted from above that level to below the level of injury. Messages from the body (such as sensory messages from touch and temperature) may also be impeded. In general, the …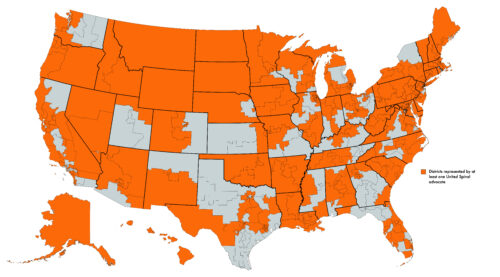 Every day, members of the United Spinal community face unequal access or exclusion due to physical barriers and ineffective policies, practices, or procedures. When frustrations arise in healthcare, mobility, education, work or limitations in quality of life, through grassroots advocacy, your personal experience becomes the seed that can bring about necessary change. What Is Grassroots …
Grassroots Advocacy: Change Starts with You – District Mobilization Program Read More »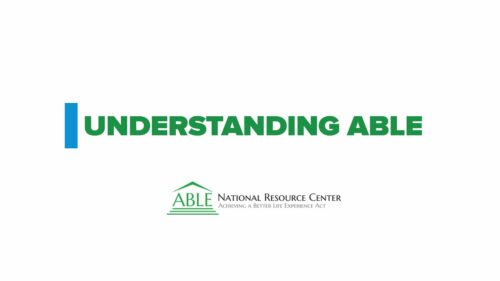 ABLE accounts encourage and assist individuals with disabilities and their families in saving private funds to help maintain health, independence, and quality of life and provide secure funding for disability-related expenses. These accounts are tax-exempt and a qualified ABLE program established and maintained by a state, or by an agency of a state, pays for …

Click the button or the Smile and select Spinal Network as your preferred charity. Amazon Smile is the charitable side of Amazon and they will donate a percentage of all purchases made by individuals and families, such as yourself, who have selected Spinal Network as their preferred charity. Thanks for supporting our efforts and Mission.