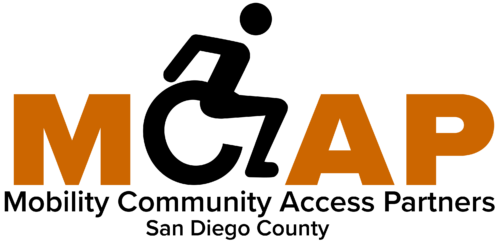 Mission Statement
Build a world where inclusion is the norm, where education leads to employment, and where quality of life is elevated.
MCAP will be a consistent and reliable resource and pillar of advocacy in the community.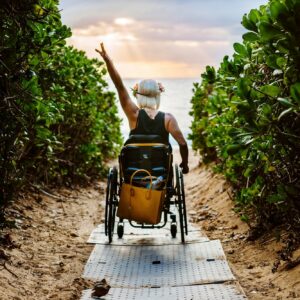 Access Trax
www.accesstraxsd.com
619-292-8766
kelly@accesstraxsd.com
We empower people of all abilities to access the outdoors through our innovative portable, modular access mats.
Kelly and Eric were inspired to help local adaptive surfers cross the sand to the waters edge in their wheelchairs with dignity and independence. Motivated to create a user-friendly solution, the two designed numerous prototypes and tested them with the adaptive surfing community. The initial concept worked, and they have since continued to improve upon the design with the input of the adaptive surfers and other wheelchair users. Their goal to have Access Trax (formerly known as Beach Trax) available to the public has been realized in 2018 with the launch of their company, Access Trax.
Goldenboy Mobility
www.goldenboynmobility.com
858-375-4676
info@goldenboymobility.com
Go. Be. Live. aren't words, they're a mantra to live by. They aren't rules that confine you, but stones on the path to freedom. These principles encompass all we do. Go. Be. Live. is different for every person. What does Go Be Live mean to you? We believe so strongly in these principals that we want to share with you just a little of what it means to us.
GoldenBoy Mobility started 40 years ago as a manufacturing company where Gary Sr. and his brother, Chris, designed, developed, and manufactured the GoldenBoy wheelchair lift.  In 1978, Gary Sr. opened his own store whose motto was "Customer service first!"  GoldenBoy specialized in van conversions, lifts, driving controls, and soon became a premier location for any custom modification.
Gary Jr. and the staff at GoldenBoy still focus on putting customer service first.  This is a family business where our customers are part of our family.  At GoldenBoy, you will be treated with respect and customer service while our experienced technicians work on your vehicle.  We look forward to welcoming you to our family.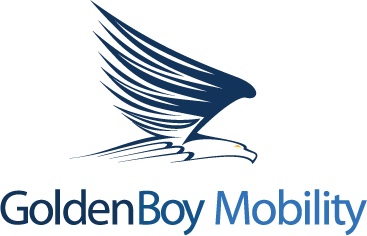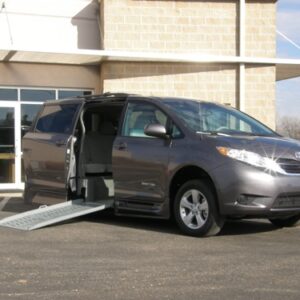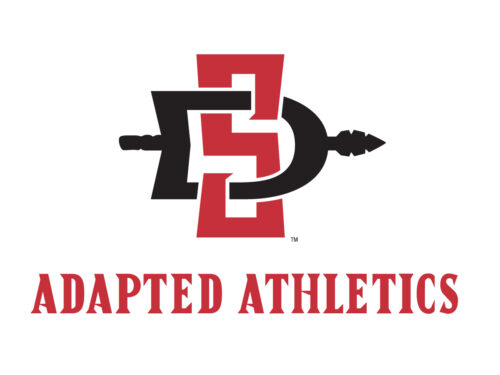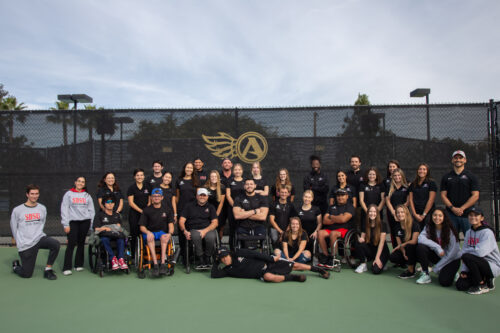 SDSU Adapted Athletics
https://arc.sdsu.edu/adaptedathletics
619-594-2565
arc.adaptedathletics@sdsu.edu
To provide an environment of support for adaptive athletes through integration of high-caliber education, coaching, and mentorship. Our multidisciplinary approach embodies the mission of the Associated Students through the combination of competitive sport, innovative research, and community engagement.
San Diego State University Adapted Athletics will create a sustainable network of support to prepare and develop the adaptive athlete for excellence in their personal, professional, and athletic endeavors.
Values
COMMITMENT    RESPECT    EXCELLENCE    EMPOWERMENT    DIVERSITY
Rally 4 Reilly and Friends
https://www.rally4reilly.org/
619-916-1834
mark@rally4reilly.org
We foster comfort and support while offering resources and financial assistance to individuals and families in San Diego County who are affected by spinal cord injuries through our Rally4Reilly & Friends Wellness Grants.
Did you know that families can expect to spend $1,000,000 in the first year following a spinal cord injury (depending on the level of injury) and $2500+ per month for basic daily medical and hygiene supplies? This is more than many earn in a month and these figures do not include food, shelter, transportation or care services!
Through our charitable events, sponsorships, and fundraising endeavors, we're changing lives with helping hands and open hearts .


Workability III
https://www.sdccd.edu/about/departments-and-offices/student-services-department/dsps/workability/index.aspx
619-388-6984
sfiala@sdccd.edu
WHAT IS WORKABILITY III?
WorkAbility III (WAIII) programs are established between select California community colleges and the Department of Rehabilitation (DOR). WAIII programs serve individuals with disabilities who are both community college students and DOR consumers desiring employment. Students are referred to the WAIII program by their DOR vocational rehabilitation counselor for enhanced, coordinated vocational services to help them obtain meaningful employment. The San Diego Community College District's WAIII program has been in place since 1989 and continues to provide uniquely individualized services to its diverse program participants.
---
WHO IS ELIGIBLE?
In order to receive services through our program, you must be:
A client of the California Department of Rehabilitation, or eligible for its services.
A student attending classes, or willing to take classes, within the San Diego Community College District (credit or non-credit).
If you are a student and you are not yet a client of the California Department of Rehabilitation (DOR), please contact an office near you to schedule an appointment with an intake counselor. To apply online or for more information, visit the DOR website.
Spinal Network
www.spinal-network.org
951-775-2561
rick@spinal-network.org
Our Mission
Spinal Network's mission is to promote community integration, participation, and independence for individuals with spinal cord injuries/disease by providing the tools and community support to be successful in their work and personal lives. Our goal is to maximize quality of life, raise self-esteem and improve physical and mental health.
Our Vision
Spinal Network provides pathways for success by promoting community integration, participation, and independence. Spinal Network also connects individuals that have a spinal cord injury/disease with employment and/or educational resources necessary to achieve their individual goals maximizing quality of life.
SoCal Adaptive Sports
www.socaladaptivesports.org
760-469-9207
mike@socaladaptivesports.org
SoCal Adaptive Sports' mission is to enable people with disability to participate inclusively
throughout society by creating greater equity and inclusion through developing, planning and
implementing competitive and recreational sports and other opportunities. We envision a world
in which everyBODY has equitable access to leading a fulfilling life.
Challenged Sailors San Diego
https://www.challengedsailors.org/
760-690-6594
info@challengedsailors.org
Mission
Challenged Sailors San Diego provides therapeutic and recreational adaptive sailing opportunities for people with disabilities to enhance their dignity, well-being, and independence.
Vision
Challenged Sailors San Diego will become a nationally recognized center for adaptive sailing and related activities. We will grow to serve more sailors, learn and share new techniques, and add new boats to our fleet, which will be used to further our mission.
Values
Challenged Sailors San Diego will be transparent in all we do, open with all of our stakeholders and follow our mission to the best of our ability. We will treat all of our participants with dignity and care.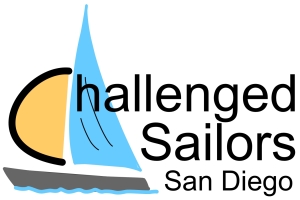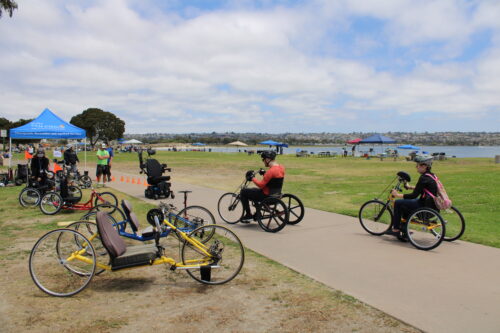 City of San Diego Therapeutic Recreation Services
https://www.sandiego.gov/park-and-recreation/activities/trs
619-525-8247
The City of San Diego Park & Recreation Therapeutic Recreation Services program provides sports, recreation, leisure and outreach services to people with physical, mental and emotional disabilities.
Services include therapeutic recreation programs and adaptive sports opportunities. These address the special needs of individuals with disabilities who have difficulty accessing and participating in recreation opportunities offered to the general public.
Under the direction of Certified Therapeutic Recreation Specialists, activities and services are designed to maintain or improve the physical, cognitive and social functioning of those who have limitations. The target population is children and adults, ages 3 and up, with any type of disability.
OMBAC (Old Mission Beach Athletic Club)
https://www.ombac.org/
The Old Mission Beach Athletic Club remains committed to assisting the community in many different types of sports related activities. This is especially true of Adaptive sports activities throughout the year.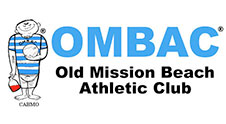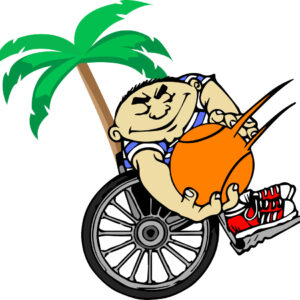 Rehabilitation Care Coordination
https://rehabcarecoord.com/
619-299-9922
info@rehabcarecoord.com
For the past thirty years we have been the premier provider of Life Care Planning and Long-Term Case Management. Our goal is to ensure the best possible outcome for our patients by maximizing their ability and minimizing their disability. We have worked with hundreds of patients and completed thousands of life care plans across the country. We work with all ages from children to the elderly. Let us help you and your clients find their best possible outcome.
Sharp Rehabilitation Therapeutic Recreation Services
https://www.sharp.com/services/rehab/spinal-cord-injury.cfm
800-827-4277
We're here to help you regain your independence.
As the community leader in spinal cord injury rehabilitation, encouraging people with spinal cord injury to focus on ability, not disability, this program fosters independence and strengthens self-esteem.
Sharp Rehabilitation Services offers comprehensive inpatient treatment for patients with spinal cord injuries.
Our spinal cord injury fertility program
Our quad rugby team
Our accredited rehabilitation facilities
Health tips for living with a spinal cord injury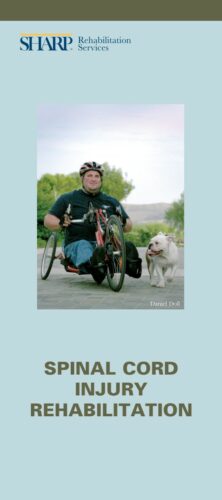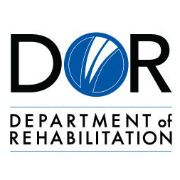 Department of Rehabilitation
https://www.dor.ca.gov/
619-767-2264
Leah.schicker@dor.ca.gov
The California Department of Rehabilitation (DOR) works in partnership with consumers and other stakeholders to provide services and advocacy resulting in employment, independent living, and equality for individuals with disabilities. DOR administers the largest vocational rehabilitation and independent living programs in the country. Vocational rehabilitation services are designed to help job seekers with disabilities obtain competitive employment in integrated work settings. Independent living services may include peer support, skill development, systems advocacy, referrals, assistive technology services, transition services, housing assistance, and personal assistance services. We believe in the talent and potential of individuals with disabilities. We invest in the future through creativity, ingenuity, and innovation. We ensure our decisions and actions are informed by interested individuals and groups. We pursue excellence through continuous improvement. We preserve the public's trust through compassionate and responsible provision of services.
Roll to Success
http://www.rolltosuccess.org/
(619) 852-6144
rolltosuccess@yahoo.com
Roll To Success is a 501(c)(3) non profit organization that was established in San Diego, California in 2019. Our mission is to empower the disabled community through adaptive athletics. Driven to succeed, we challenge our members to rise up and to recognize the attributes found within one's self such as dignity, respect, leadership and confidence through connectivity with others. We hope to give motivation and inspiration to those with disabilities and show that the power of a positive mindset and the support from like-minded people can help overcome any physical setback. Roll To Success provides experiences and opportunities that allow us all to grow, within and without, as a community that represents compassion and awareness. With these attitudes and convictions, Roll To Success hopes to nurture the emergence of great opportunities and give disabled athletes a chance to implement them in their lives.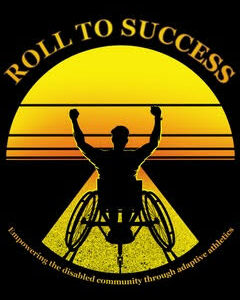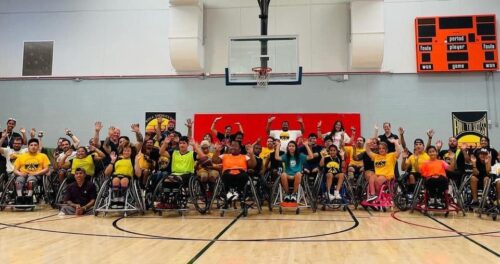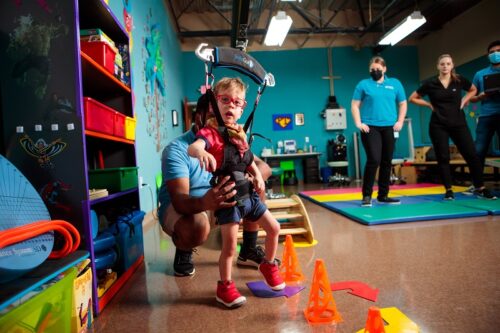 University of St. Augustine for Health Sciences
Website: https://www.usa.edu/
General Inquiries (800) 241-1027
https://www.usa.edu/about/contact-us/
In ways small and significant—in their fields, and where those fields intersect—our students, faculty and staff are continuously innovating treatments and expanding understanding.
Our network of faculty spans the country, from Florida to Texas to California—and beyond. USAHS boasts the country's largest teams of OT and PT faculty-practitioners. Our faculty members have vast experience as clinicians and researchers, and they share a passion for educating and mentoring the next generation of practitioners.
The University of St. Augustine for Health Sciences is committed to fostering an inclusive environment for all members of our university community—and to developing healthcare practitioners who are prepared to serve patients and families across backgrounds and cultures. We're proud of our diverse student body, faculty and staff, which span all races and ethnicities, genders, sexual orientations, ages, sizes and abilities.
NeuroLab 360
Website: https://www.neurolab360.com/
(760) 704-8237
info@neurolab360.com
NeuroLab360 is a nonprofit organization, serving the Neurologic community of San Diego County with our services: 1:1 Physical Therapy and Wellness, group exercise classes, educational seminars, support groups and adapted open gym. Our mission is to provide affordable, accessible, and comprehensive based approach to neurologic recovery that utilizes advanced technology and a multidisciplinary team to help clients achieve a maximum level of independence.
We specialize in the treatment of any neurologic condition including Spinal Cord Injury, Stroke, Traumatic Brain Injury, Parkinson's Disease, Vertigo and Balance Disorders, Multiple Sclerosis, and ALS. NeuroLab 360 was started as a clinic to serve individuals in the community who have been limited by their insurance, have run out of insurance covered visits, or would like an adjunct to their current physical therapy plan in order to achieve the frequency and duration of treatment necessary to meet their goals.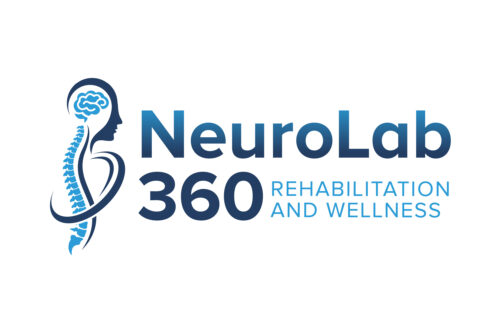 Adaptive Sports and Recreation Association
619-336-1806
The Adaptive Sports and Recreation Association is a local non-profit organization with the mission to provide sports and recreational programs for children and adults with physical disabilities to ensure opportunities equal to their able-bodied peers.
The premier event - the Junior Adaptive Sports Camp is a unique 5-day experience of a lifetime when approximately 60 campers between the ages of 4 and 18 with physical challenges, such as spina bifida, cerebral palsy, muscular dystrophy and spinal cord injuries gather at Crown Point Park and Miramar College right here in San Diego.  This camp allows the young athletes to work with committed volunteers and instructors who share a passion for adaptive sports, while learning the fundamentals of approximately 15 different activities such as wheelchair basketball, tennis, archery, swimming, water tubing, rugby, and more.  Athletes develop important skills to help them stay active and healthy, gain positive self-esteem, leadership, independence and establish a desire for lifelong activity – because everyone deserves a chance to play!  The 2023 camp will take place July 24-28 with registration opening April 1.
We also provide clinics throughout the year like handcycling, adaptive rock climbing, bay play, and more.
Adaptive Freedom Foundation
https://www.adaptivefreedomfoundation.org/
(714) 465-6001
info@adaptivefreedomfoundation.org
Adaptive Freedom Foundation is dedicated to offering open water experiences for people with disabilities including those that are excluded from participation. Adaptive Freedom Foundation adapts oceanic activity promoting accessibility and inclusion.
​If we can float a wheelchair, on a paddle board, on the water, then our only limitation for inclusion and empowerment within participation for people is our imagination.
​We provide our services free of charge, through our 501(c)3, Adaptive Freedom Foundation.